HOME: A BLUEGRASS CELEBRATION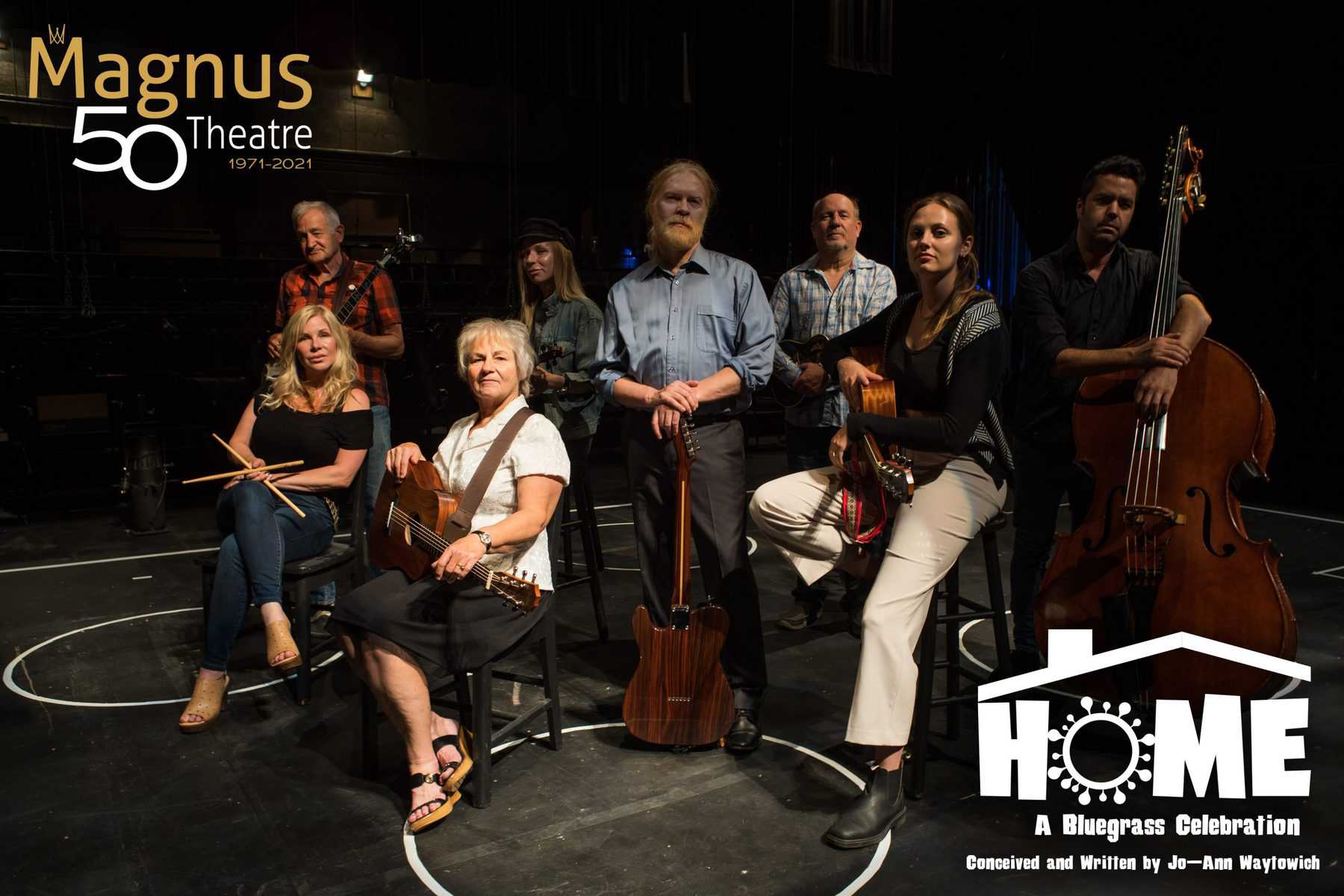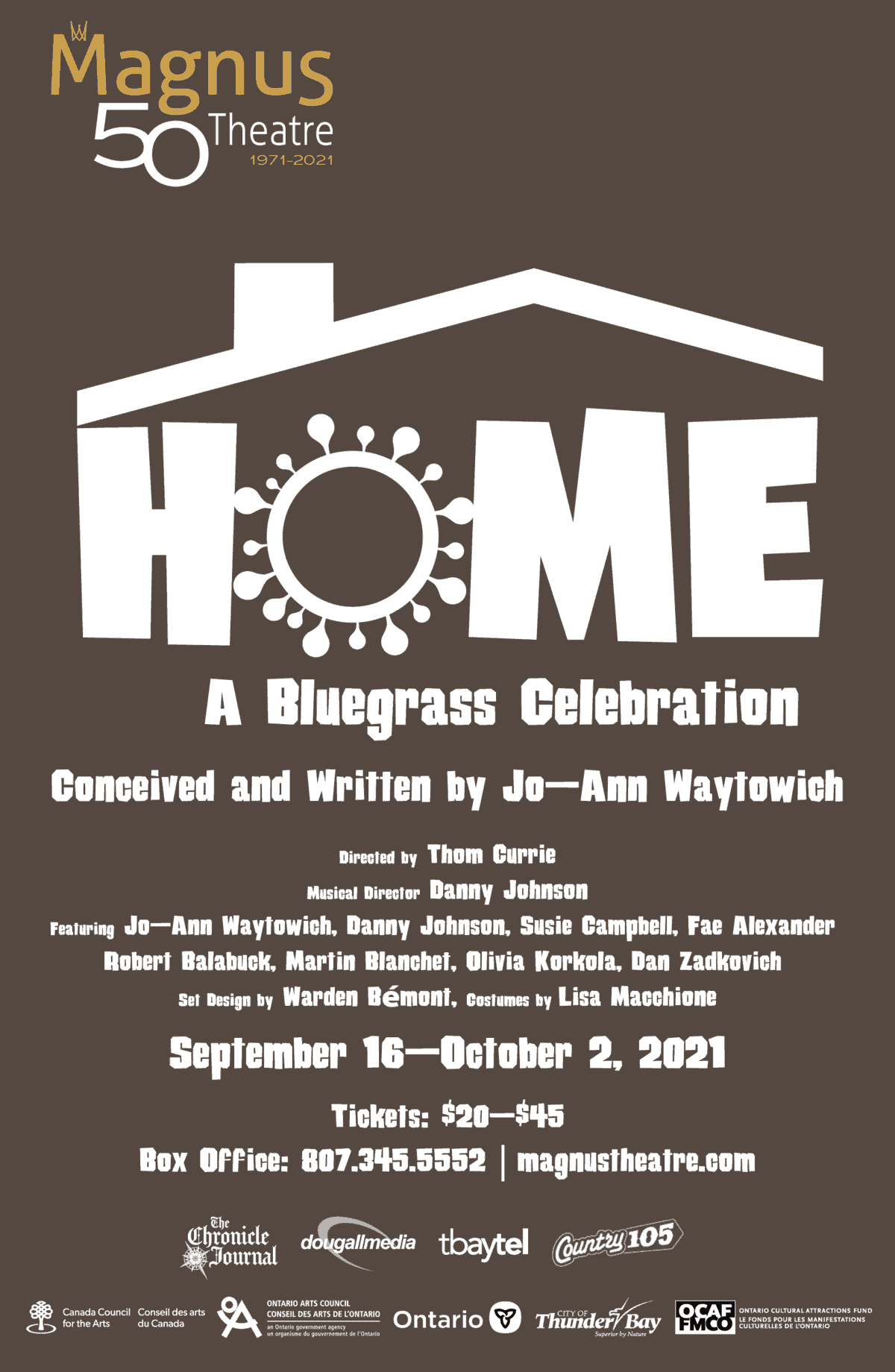 Audiences see some familiar local faces on stage in Magnus Theatre's inaugural production of the 2021-2022 Mainstage season.
HOME: A BLUEGRASS CELEBRATION opened on September 16th to kick off the theatre's 50th anniversary season. The original music revue was conceived and written by legendary Thunder Bay playwright and actor Jo-Ann Waytowich, well known to audiences far and wide for her iconic Ivanka character.
The inspiration for the latest show came during the pandemic lockdowns, when Waytowich was sequestered to her home and embraced her creative outlet to pass the time meaningfully. The result was an original show that featured bluegrass music for a funny and relatable look at the year in isolation from the point of view of three women at different stages of life. Directed by Magnus Theatre artistic director Thom Currie, with musical direction by celebrated local musician Danny Johnson, the production featured an ensemble of local actors and musicians.
The cast is made up of Jo-Ann Waytowich, Danny Johnson, Susie Campbell, and Fae Alexander and is accompanied by a four-piece band including Robert Balabuck on banjo, Martin Blanchet on bass, Olivia Korkola on fiddle, and Dan Zadkovich on mandolin.
HOME was on Stage until October 2nd, 2021