Adapted by Joe Landry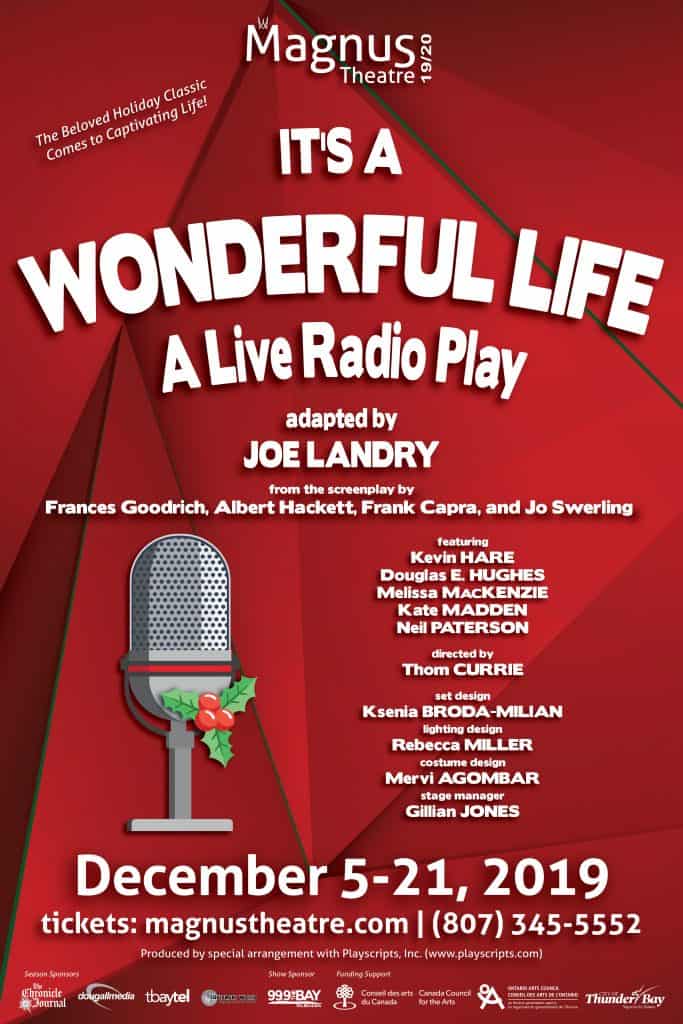 From the screenplay by Frances Goodrich, Albert Hackett, Frank Capra, and Jo Swerling
"Every time a bell rings an angel gets his wings."
This beloved Christmas classic comes to captivating life as a live 1940s radio broadcast. Adapted from the unforgettable movie and featuring an ensemble of incredible performers bringing dozens of characters to the stage, the heartwarming story of idealistic George Bailey will delight family audiences for the holiday season.
featuring Kevin Hare, Douglas E. Hughes, Melissa MacKenzie Kate Madden Neil Paterson
directed by Thom Currie
set design by Ksenia Broda-Milian
lighting design by Rebecca Miller
costume design by Mervi Agombar.
December 5th - 21st