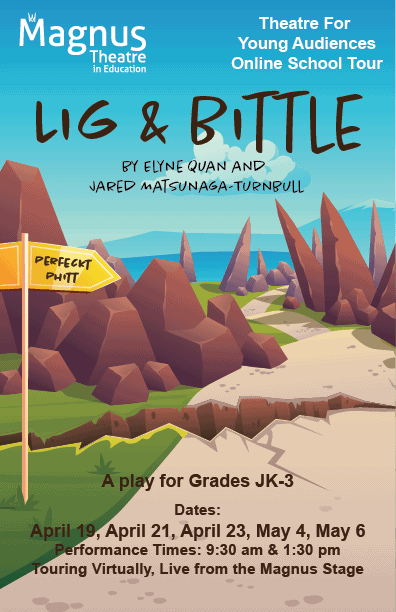 "There's a whole world behind that door. A world where we'll belong!"
LIG & BITTLE - by Elyne Quan and Jared Matsunaga-Turnbull
Lig is big and Bittle is little, and neither fit into their medium-sized worlds. With everything too big, or everything too small, they each yearn for a place where they belong, where their clothes fit and where they don't stand out for being different. When a mysterious speck of dust extends an invitation to the magical world of Perfekt Phitt, Lig and Bittle each set out on a quest to find the place where they both fit in.
Lig & Bittle is a charming and energetic musical comedy that celebrates the strengths of diversity, and points out that its the journey, and not the destination, that makes us who we are.
Every show is performed live and is followed by a Q&A session.
Workshops Available. Contact us for Information.
The performance fee is $250 per performance, which can be viewed by the appropriate grades via streaming link.
Running Time: 40 Minutes
Time Change Notice:
May 4, afternoon show will now be at 2:30 Eastern Time  (1:30 Central)
May 6 morning show will now be at 10:30 Eastern Time (9:30 Central)
Performing on April 19, 21, 23, May 4 & 6
Showtimes: 9:30 am and 1:30 pm
Recommended for Junior Kindergarten to Grade 3
This Will Be Excellent
Recommended for Grades 4 to 8
Selfie
Recommended for Grades 9 to 12
Themes: difference, conflict resolution, self-image, self- advocacy, friendship, acceptance, inclusion
Character Education: cooperation, respect, caring, courage, honesty, empathy, inclusiveness
Curriculum Ties: the arts curriculum, the language curriculum, the social studies curriculum, the health and physical education curriculum
Study Guide: Every performance is enhanced by a comprehensive study guide prepared by an Ontario Certified Teacher.
Theatre For Young Audiences Online School Tour
About Our Company - Half a Century of Excellence
Magnus Theatre is Northwestern Ontario's only professional theatre, a not-for-profit registered charity, and a full member of the Professional Association of Canadian Theatres (PACT). For nearly 50 years, our well-crafted productions have earned us a reputation as one of the leading arts organizations in Canada.
Over 30 Years of Theatre in Education - Making Learning Interactive, Enriching, and Fun!
An important part of Magnus's mandate is to inspire a long-term passion for the arts by exposing young people to professional theatre arts now. Magnus operates a theatre school with classes and
workshops for all ages and drama camps for young people during school breaks. The Theatre in Education programs, introduced in 1987, promote personal growth in students by building self-confidence, emphasizing communication, stimulating imaginations, and promoting self-expression and empathy in a safe environment that stimulates learning.
Touring Theatre for Young Audiences - An Entertaining & Educational Experience
Magnus is committed to creating passionate theatre that informs, challenges, and empowers young audiences. Since 1972, the Theatre for Young Audiences school tour has successfully brought entertaining, socially relevant productions to elementary and secondary schools throughout Ontario, serving many communities that may not otherwise have the opportunity to experience live theatre.
Virtual Theatre For Young Audiences in the time of Covid-19
The pandemic has changed the way schools and classrooms are run, and Magnus Theatre is changing the way we create our Theatre for Young Audiences tour. This year, we are delivering the theatre
experience through a virtual platform. The shows will be performed live on the Magnus stage and transmitted to schools on a closed live stream. Each performance will be followed by a live Q&A period with the cast. Schools who have booked a performance will be sent an exclusive link to be shared with participating teachers and students.
Lig & Bittle by Elyne Quan and Jared Matsunaga-Turnbull
Lig – Spencer Hari
Bittle – Olivia McInnis
Lig & Bittle was first produced by Elyne Quan and Jared Matsunaga-Turnbull at the Edmonton International Fringe Festival
Musical Accompaniment by Danny Johnson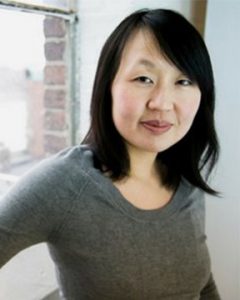 Elyne Quan - Playwright
Elyne Quan is a writer and performer who grew up in Edmonton, lived and trained in New York and now makes Toronto home. She specializes in dramatic stories with dark themes that explore the bad – and the good – of human nature. She has years of experience bringing characters to life on stage and on screen. Underdogs and orphans. Imposters and achievers. Lonely people seeking to make some sort of connection in the world… they all have a place in the stories she tells.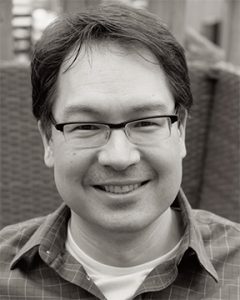 Jared Masunaga-Turnbull
Jared is an Edmonton-based director, dramaturg, actor, educator and playwright who has focused much of his artistic work on Theatre for Young People. His acting work has been seen on stages across Western Canada in such productions as Mitch Miyagawa's The Plum Tree, and Marty Chan's Mom, Dad, I'm Living with a White Girl.
Jared's playwriting credits include Paper Song, Near Diamond, and The Story of the Little Bird. His collaborations include Penelope vs. The Aliens! (co-written with Chris Bullough), and the Award winning Lig & Bittle (co-written with Elyne Quan). His short play Harusame, the Little Bird, is included as part of Concrete Theatre's Sprouts Anthology (Playwrights Canada Press).
A former Artistic Co-Director of Edmonton's Concrete Theatre, Jared is currently the Executive Director of the Alberta Workers' Health Centre, which (in addition to other programming) produces professional theatre focused on empowering young people on their workplace rights. Jared has his BFA in Acting from the University of Alberta, and lives in Edmonton with his wife Isabelle and his two excellent kids Claire and Felix.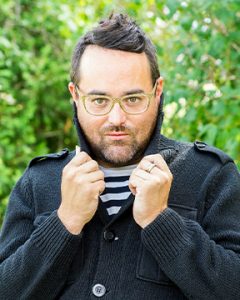 Spencer Hari - Lig
Spencer is excited to return to the Magnus in these shows for student audiences. Past credits include the Narrator - The Rocky Horror Show,  Khashoggi - We Will Rock You (Magnus Theatre), Roger DeBris - The Producers (Badanai Theatre) and Lady Violet - Downton Abbey Road (Badanai Theatre).  In addition to performing, Spence loves to direct and teach with local theatre companies and schools. Much love and many thanks. UGH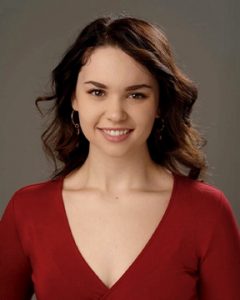 Olivia McInnis - Bittle
Coming straight off of Magnus' own "The Drowning Girls", Olivia is over the moon to be apart of a Magnus Theatre production once again. Graduating from The American Academy of Dramatic Arts (NY) last April, she is thrilled to be able to bring theatre into our education system. Some of her credits include: Gina in The Wild Duck (AADA), Telephone Girl in The Machinal (AADA), Mary Stuart in Mary of Scotland (AADA), Leading Player in Pippin (AADA), and The Witch in Into the Woods (Paramount Live!). She would like to extend her deepest gratitude for her family, for Thom and the entirety of the Magnus Team, and the wonderful teachers and essential workers doing all you can for us and these kids. Enjoy the show!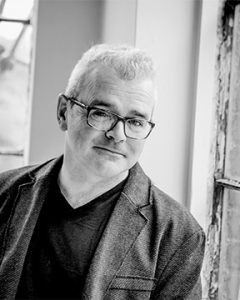 Thom Currie - Director
Thom Currie is an award-winning director, playwright, dramaturg, actor and producer. A firm believer in Arts Education, Thom has created and toured Theatre for Young Audiences across North America and Western Europe and he has written 15 plays for young audiences. His play Rock 'N' Fables has the distinction of having the most in-school performances of any musical in Canadian Theatre history (over 2,300 performances). Thom is the recipient of the Vision TV Over The Fence Award for his television adaptation of his children's play, The Wish. In addition to his work for young audiences, Thom is currently Artistic Director of Magnus Theatre in Thunder Bay, Ontario, and he has served as Artistic Director for five professional theatres across Canada.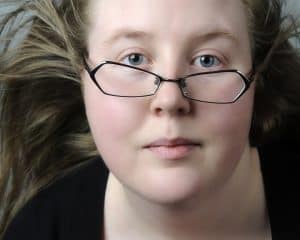 Gillian Jones - Stage Manager 
This is my bio all about how, my life got flipped turned upside down and I'd like to take a moment before the show starts to tell you how I became involved in the live arts. In North Thunder Bay, I was born and raised. On a playground is where I spent most of my days. Chillin out max and relaxin all cool, but never shootin' B-ball outside of the school. When a couple of folks who were up to some good, started a rehearsal in my neighbourhood. I worked on one little show and my boss was eager to off er me a job here at Magnus Theatre.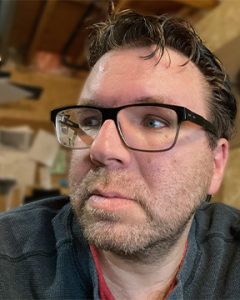 Adam Parboosingh - Set & Lighting Design
Adam Parboosingh is thrilled to be back designing the scenery and lighting for the TYA shows. Most recently at Magnus he designed the scenery, costumes and lighting for Buying the Farm. Adam is an assistant professor in the Department of Theatre and Film at the University of Winnipeg. Some of his more recent productions include UW's Blink and 365 Days / 365 Plays, scenery for the MTYP on Spelling 2-5-5, scenery for Bang Bang at Manitoba Theatre Centre, scenery and projection design for Dry Cold Production's Kiss of the Spider Woman. His ongoing support comes from his wife, Tamara and three kids (Mackenzie, Keaton and Harrison) and dog Coco. He is a member of the Associated Designers of Canada.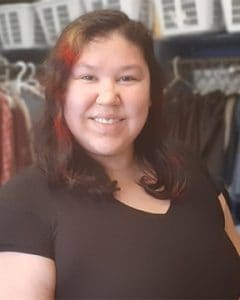 Nadia Cheechoo - Costume Design
Nadia Cheechoo is a young indigenous woman from Wikwemikong, Ontario. She has been a part of Magnus Theatre in previous seasons, but this show, she has taken on the role of Head of Wardrobe. This is her first show in this position, and it probably won't be her last. With carpentry already under her belt, she's ready to continue honing old and new skills within Magnus Theatre. Then she plans to carry those skills into future shows, theatres, and film projects. Magnus Theatre has been a major stepping stone in her artist career, and she hopes to continue to share her skills with them.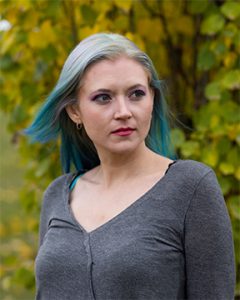 Hanna Laaksonen - Props & Scenic Painting
Hanna is now in her seventh season at Magnus and is beyond thrilled with the scope of artistic challenges and opportunities this season. As a lifelong theatre nerd, she relishes all of the intricacies and improvisations that come out of props design and set decorating. There is always a new art to master and new skill to acquire. Anything can happen in the theatre, and it usually does! Hanna enjoys working both off stage and on when the opportunities present themselves. She would like to thank her family for their unwavering support. Huge love to the phenomenal cast and crew. This show is a testament to fine artistic collaboration. Bravo!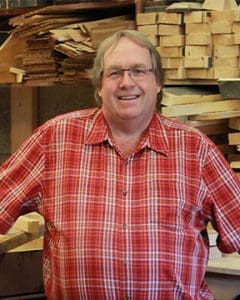 David A. Brown - Head Carpenter
Dave joined Magnus last season as the head carpenter after working as the canoe builder /shipwright at Old Fort William for 40 years. Canoe and boat building were his main jobs but Dave wore many hats while at the Fort and has been involved in many movie and television productions. From an "I- Max" production in the early 1980's to many commercials and print productions. Appearing in National Geographic and the National Enquirer in the same year. He was heavily involved in "Haunted Fort" building many props, animatronic eff ects and enjoys lighting things up as a "licensed pyrotechnician.". Dave enjoys the new challenges at Magnus and is getting used to building square and level, he would still like everything to be curved like a canoe or boat.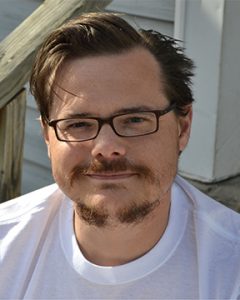 Nicholas Palinka - Video Stream Coordinator
This is Nicholas' 3rd season as Magnus Theatre's Production Manager, 5th in total. He is very excited to be back working with all the Magnus Team. Nicholas is a graduate of Brock University's Theatre Program, which lead him to work in the Vancouver and Winnipeg Theatre scenes before returning to Thunder Bay. He would like to thank all his volunteers for the past seasons, as well as the patrons for helping keep Magnus a vibrant fixture in our community.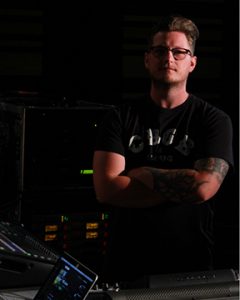 Tim Stephenson - Sound
Now in his third season as Technical Director at Magnus, Tim is a production award winning graduate from the Ontario Institute of Audio Recording Technology. In the eight years since graduation he has worked as an Audio Technician at the Thunder Bay Community Auditorium setting up some of the biggest shows to come to Thunder Bay.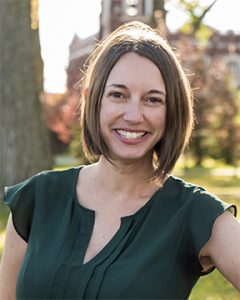 Danielle Chandler - Theatre In Education Director
Danielle is an arts educator and qualified teacher. She is a graduate of Lakehead University's Education and Arts programs, and also studied theatre with a focus on Arts Education at York University. She has taught both nationally and internationally, with experience in Toronto; Tenterden, England; Melbourne, Australia and Siem Reap, Cambodia. Danielle has held the position of Theatre in Education Director at Magnus Theatre since August 2014 and specializes in classes for ages 13 - 18.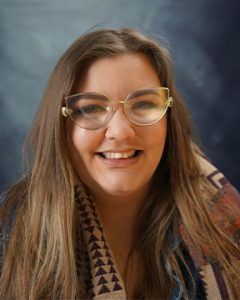 Courtney Davis - Theatre in Education Assistant
Courtney is a recent graduate of Lakehead University's Bachelor of Education and Honours Bachelor of Fine Arts. She is a qualified educator with a special interest in all forms of the arts. She has most recently been an instructor at the Thunder Bay Art Gallery for their Summer Day Camp programs, March Break programs as well as their weekly classes. Courtney is also an avid performer in local community theatre, having been in the recent productions of Sister Act (2020) and Mamma Mia (2019) with Badanai Theatre. Courtney has been the Theatre in Education Intern since November 2020.
Cameras – Nadia Cheechoo, Liam Beaulne
Running Crew – Hanna Laaksonen