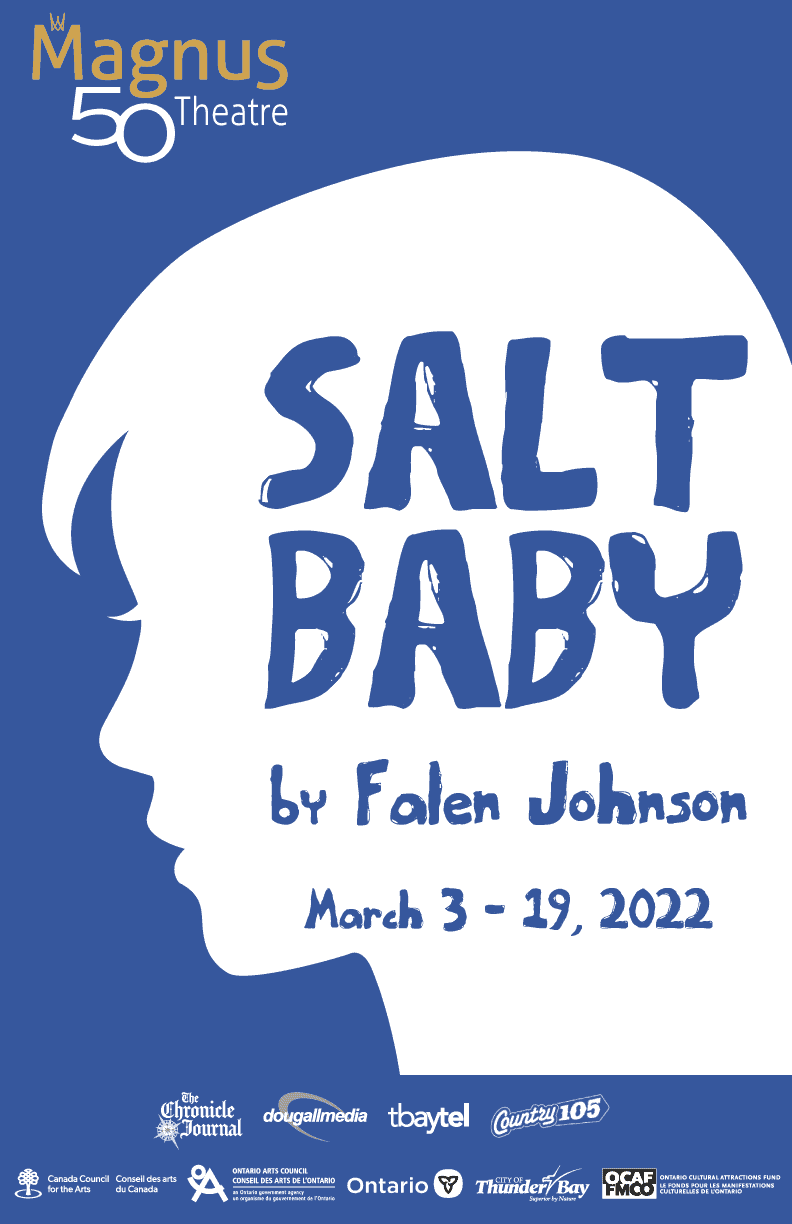 by Falen Johnson
The story of a young Indigenous woman whose light skin sets her apart, both on the rez and in the city, and she is determined to figure out how she fits into these two very different worlds. Salt Baby is a modern comedy about finding out who you really are.
Directed by Natalie Robitaille
Featuring Brianne Tucker, Jordan M. Burns, Jeremy Proulx, Danelle Charette
Costumes by Lisa Macchione, Set by Sean Mulcahy, Lighting by Adam Parboosingh
Stage Management by Gillian Jones.
March 3-19, 2022